National Symposium 2018
TRANSFORMING TEACHING THROUGH ACTIVE LEARNING
When: November 16-17, 2018
Where: Orlando, Florida
 Proposal Submission Has Already Ended.
To learn more, please see website at:
https://facultyresourcenetwork.org/programs-and-events/national-symposium/2018-call-for-proposals/


Semester Scholar-in-Residence Spring 2019
The Semester Scholar-in-Residence program allows Network faculty who are either on leave or sabbatical from their home institution to come to New York University to engage in research, develop curricula, and/or produce manuscripts for publication during the Fall or Spring semester. The program allows Scholars to explore new dimensions in their disciplines, to engage in intellectual exchange and investigate resources not available to them at their home institutions, to broaden their own pedagogical expertise, to enrich existing courses or create new ones, and to expand professional contacts. Participation in the SIR program not only enhances the faculty member's knowledge and skills, but also significantly contributes to the intellectual environment of their home institutions as they share what they learn with their colleagues and students.
APPLICATION DEADLINE FOR SPRING 2019: Friday, September 17, 2018
(Spring 2019 semester: Wednesday, January 30 – Thursday, May 9, 2019)
To learn more and apply, please see website at:
https://facultyresourcenetwork.org/programs-and-events/visiting-scholar-programs/semester-scholar-in-residence/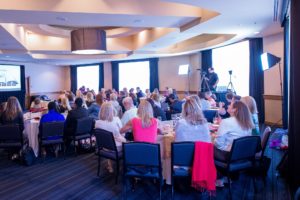 Network Winter 2019
The 2018 Network Winter seminars, which will be held from January 14-18, 2019 at the University of the Sacred Heart (Universidad del Sagrado Corazón) in San Juan, Puerto Rico, will provide a comprehensive study of the power of the individual to affect change, examining this theme from various disciplinary perspectives. The schedule will include plenary sessions where each seminar convener will present an overview of their seminar topic to the entire group of program participants.
Where: San Juan, Puerto Rico
When: January 14-18, 2019
Application Deadline: Monday, October 1, 2018
To learn more, please see website at:
https://facultyresourcenetwork.org/programs-and-events/faculty-enrichment-seminars/network-winter/network-winter-2019/
​